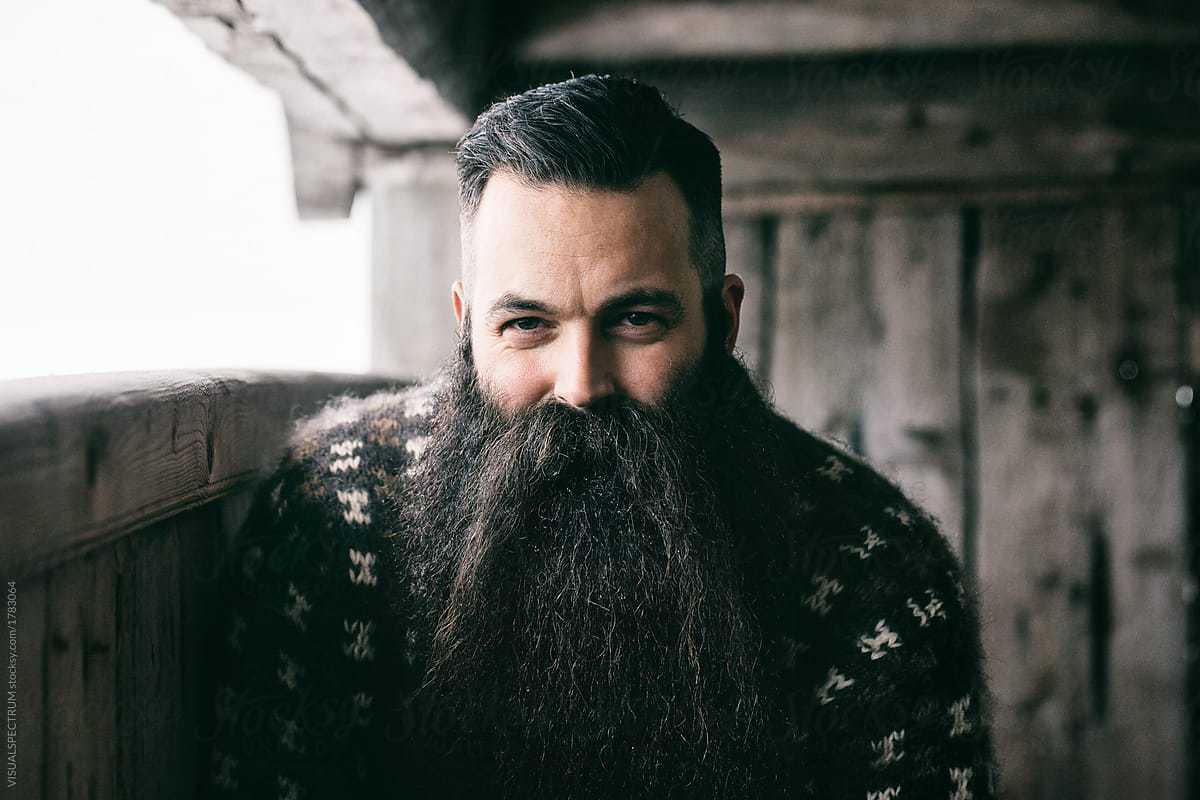 Beards are making its spot clear and men are slowly shifting towards them because of the dashing masculinity that it adds to your overall look. The main reason why many grow a beard is that they know it will help them enhance their personality to the best and change the aesthetics completely.
Vikings were known to be the villains in the world. This beard look does not belong to a state or a race but a community. They were known to go from place to place to conquer or capture lands. They were known for their ruthless actions and embodied with courage and enterprise. The Vikings were specially known for their manliness.
The kind of beard they grew was the ultimate. It grew around one to two feet long and hence it is one of the most epic looks you can sport these days. Though growing a Viking beard is like an impossible task because of the lot of problems that it might take you through.
How to grow a Viking beard?
Beard growth is something that is natural and only the genes can help you grow it to the full length. You cannot do a lot of things to grow a beard like you wish to have to the desired length. In case you are intrigued to know how to grow a Viking beard style, we have a few tips for you on-the-go. Let us get started.
Let it grow
First and foremost, let the beard grow. Do not touch your razor, trimmer or a clipper; just let the beard grow as it wants to. It is going to be a little inconvenient for a while till you grow the beard to its full length. Viking beards are characterized by its length and hence, when we say let it grow, we are not talking about 4 to 5 inches. We actually mean you have to let it grow for 1 or 2 feet.
Growing it might be a task and hence you need to do a few things on your end for boosting the growth. You can start with a balanced diet and nutritious meals and sacrifice the junk for a few months.
Next important thing is terminal beard length. Every hair strand has a terminal length after which the growth stops. Therefore to make the most out of this phase, you can invest in a few beard products for keeping it healthy.
Keep it clean
Cleanliness never goes out of trend, does it? But there is a reason why everything needs to be clean, including your beard. An unclean or untidy beard is a bad beard, as simple as that. You have to make sure you provide a healthy face for beard growth so they do not interfere with the beard growth pattern or eventually limit the growth due to some reasons. Investing in a good beard shampoo and conditioner makes most sense, but it is not a good practice to use the shampoo and conditioner that you use for your head.
Keep it trimmed
Trimming helps you to keep the beard in a good condition. It keeps away the stray hair and also make sure that your beard is always fresh-looking and allows the beard to grow without ruining the shape of your beard.
Style it right
There are various ways in which you can style a Viking beard. You can pair it with an undercut man bun or a Mohawk style with a huge, round beard. Any of these combinations and more can be a perfect way to complete the old-school Viking beard.
Viking beard surely is an old-school masculine look, but sporting it today might need a real brave heart. The reason is it is huge, it needs time, and the growth process is going to get dragged for more than 6 months to 7 months making this one a style that requires unlimited patience to get through.
Know more about beard shaving & Manscaping tips such as face shaving tips & how to shave pubic hair at Gillette.